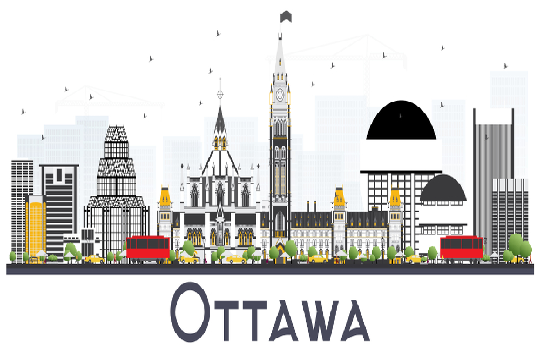 After running and growing a business in the US, opening another in a place like Canada is not an easy fit. You will need more funds, staff, equipment, building, and resources to enable you thrive. If you already have a website, you will need to open another that doesn't have the same content as the first site. This is because Google and other search engines penalise sites for duplicate content. Therefore, if you are starting a business in Ottawa, you will need to get an Ottawa based web design firm to build a site that meets the needs of your new target audience. That being said, there are tips to enable you kick start with little or no hassle.
Secure Finance
After coming up with a business plan, the next thing to do is to secure funds to help your business sail smoothly. Carry out some research to find out if you are eligible for the government funding options available for your kind of business. There are programs set to cater for businesses anywhere in the country, while there are those meant for only Ottawa based ventures. There are business financing search tools that can be used to make it easy for you.
The Structure of your Business
The business you run in the US might be overseen by you alone but opening another in a new location could mean partnering with other firms already grounded in the new city. You need to decide if you wish to run a sole proprietorship, incorporation or a general partnership.
When that is done, you then need to figure out a name that suits your kind of business. Are you going to be combining the name of an already existing business with yours? Will you stick with the name used in the US based arm (if you are the sole proprietor)? Or do you wish to come up with something entirely different to appeal to the locales? A report showed that businesses whose names are relatable tend to make more sales and rank high in local search results.
Select a good Location in Ottawa
Where your outlet is matters a lot. In as much as most people might be making more online purchases, having an actual office in a good business district helps you make more sales. You could get a space at the Sparks Street mall, Byward market, Preston Street (Ottawa's Little Italy), Bank Street Promenade Shopping District or Downtown Rideau. Just ensure you are within your niche's area, but not too close to a competitor's store.
Lastly, register your business name. You won't want to have problems with the law over taxes and any illegalities. Therefore, find out about provincial incorporation, Federal incorporation and professional bodies where you also should belong. Get the necessary license(s) and permit(s) to enable you operate easily. In no time, you would be expanding to other parts of Canada as well.