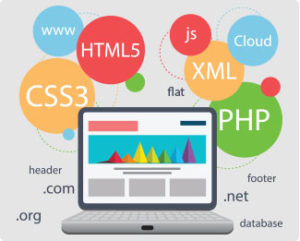 Having an impressive website, both visually and functionally, can make your business stand out from the competition. Creating an attractive site is only one part of the equation. If a website is difficult to navigate or its content too difficult to find, users will get frustrated and leave along with their business. That is where FullView can help. We are dedicated to designing and developing websites that are intuitive to use and maintain.
Because every business has unique needs, our goal is to assess those needs to develop a web solution that is right for you and your site users. Right for you, as in that it is easy to maintain and make the updates required to keep your site's content fresh and attractive as well as easy to navigate for your users. Our web solutions are based on a CMS design (Content Management System) meaning they are easily maintained from a safe secure administration area without the need for any coding knowledge.
By combining a good marketing strategy with a well-designed site we can help your business generate and convert the leads necessary to excel in today's competitive marketplace. Our Ottawa Website Development services have helped many business start seeing more leads come to their businesses.
We love what we do and it shows in our work. If your website is a little dated, could use a makeover or needs some added functionality, why not give us a call today.