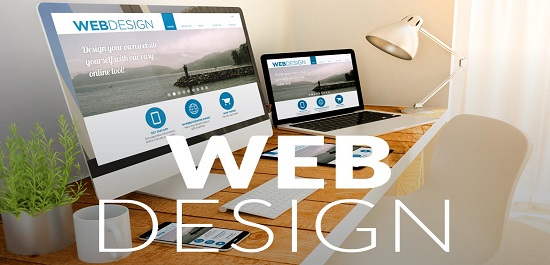 Are you looking for a new website for your business? Do you want to revamp your existing website? It can be a good idea to hire the top Ottawa web design service provider for your project. Hiring a web design company in Ottawa can be one of the important decisions of your life. A good website is the backbone of your business.
Here are top 7 tips to hire the best web design company:
Identify your business goals
Before you hire Ottawa web design agency, you should determine your business objectives. Some websites may need to generate leads, while a few others may be looking for sales with the help of their online store. Figure out the major goal behind website design.
Determine the target audience
You should know your target audience when you need to choose to hire top Ottawa web design service provider. Find out the age group, demographics, gender, occupation, and more of your potential clients. This will help you understand what exactly their expectations are and you would be able to design a website that caters to their requirements.
Look for experienced web designers
It can be a good idea to look for web designers who have at least 3-4 years of experience in the industry. Hiring someone with a few years of experience would ensure that they have worked on several web design projects.
Check the portfolio
Have a look at the portfolio of the web design agency. Most of the web design companies have their past work samples listed on their business sites. If you are not able to find portfolio on their website, you can ask the professionals to share some samples with you.
Testimonials
You should check the testimonials online and read client references. Ask them to provide you with some past client contact details so that you can contact them personally and find out what kind of service was delivered to them. Talking to a few existing and past clients would give you surety that your project is in safe hands.
Cost of web design service
Cost is an important factor that should be considered while hiring an agency for Ottawa web design service. It is advisable to talk to a few web design agencies and get quotes from them. Compare the quotes and hire the right agency for web design services. A few agencies charge a fixed cost while some others may charge you on hourly basis.
Communication
Try to talk to the project managers and professionals and find out what type of communication channels are used by them. Find out how you would receive your project updates. Make sure that the experts are available to answer your queries.
Keep in mind that your website should be aesthetically pleasing and fully functional. Discuss all the aspects of your web design project while hiring the top Ottawa web design service provider. Clarify all the terms and conditions when you need to hire web Design Company in Ottawa. Signing a contract can be a good option to avoid problems later on. You can get the best services as committed by the agency that can help your brand grow.