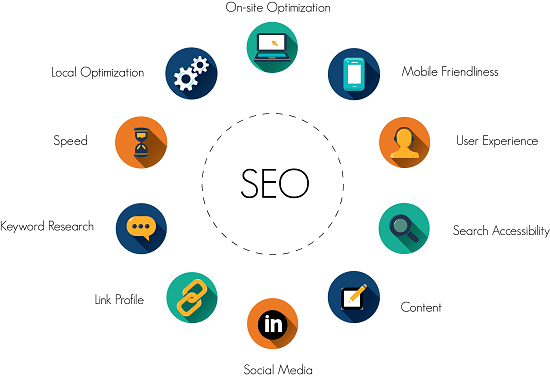 For a website to have a massive appeal, it has to have a fine blend of creativity, dynamism, simplicity, interactivity and excellence. It takes an experienced website designer to harness and incorporate these attributes while still maintaining an average bounce rate of not more than 58.18%.
According to Stephane Trottier, CEO of one of the best Ottawa-based Web Design and SEO Companies Fullview, "websites with modern, clean design elements and innovative features that allow for interaction and socialization attract more customers".
If you have a great content, brand or product, then the high bounce rate of your website is definitely no fault of yours. You might have to overhaul your website and build a new one or hire a company with a proven track record to redesign the one you already have.
Apart from the design or layout of your site, here are three things that could also be responsible for your high bounce rate.
You're Website Loads Slowly
In a bid to make a website dramatic and interesting, some developers tend to forget that many of the plugins, graphics, and high resolution images used have a huge impact on how fast the site loads.
Many people have relatively very little patience to wait for a site to come up; hence the importance of having a very short loading time. You can achieve this by uploading relatively smaller images in terms of resolution, uninstall unnecessary plugins; you might also consider changing your web hosting company.
Responsiveness and Compatibility with Mobile Devices
Statistics have shown that sites that are not compatible with mobile devices have a high bounce rate.
According to a report, visitors using smartphones to browse a website that's not mobile friendly will on average:
spend less time on the site
be less likely to perform any desirable actions
be more likely to return back to the search engine results
Navigation Difficulty
Don't let your website look overcrowded that it is difficult to find information.
People hardly want to see too much text, so keep it short and simple, use paragraphs, bullet points, or make your text exciting to read. It is important that your website visitors do not get stuck while trying to find their way around your site.
Ensure that all your links open on the same tab; label your links so that as soon as they slide the mouse over it they get a little more information about the link.
Content Optimization
It is important that the traffic you attract to your site is interested in what you're offering. For example, if your blog is about food and your traffic is bringing people interested in fashion, you will most definitely have a high bounce rate. So while working on your SEO, you also need to optimize your content and traffic so you can attract the right visitors.
This point is not lost on Trottier. He said: "It is essential for a business to have a great site but if no one knows it exists, it really isn't that useful. A successful SEO campaign has two parts. Onsite SEO is the process of optimizing the content on your site's pages to be indexed and ranked high in search engines based on search terms entered by potential customers. The higher you rank the more likely new users will find and visit your web site."
I trust these tips will help you stay on top of your game and get those traffic numbers sky rocketing.